---
Today is a big day at M Booth Health as we lock arms with M Booth to introduce Be IRL – our shared mindset around an exciting new way of working. This contemporary model for collaboration from anywhere requires building new skills to help us thrive individually and collectively, wherever we are. IRL stands for Inspired Relevant Leaders – an idea we can all embrace, from our newest employees to our most tenured staffers. Inspiration, relevance, and leadership are about how we do things, not where we do them from.
We are codifying our updated organizational approach with norms that describe how we'll work together, knowing that more than ever, our interactions and relationships are critical to our community and success. We believe M Booth Health's unique culture of inspired people doing inspiring work enables us to do great things and grow together. A work life that invites all voices in and brings empathy to business, where agility is our friend, boundaries are honored, and where we win together.
The New Norms:
MAKE ROOM IN THE BOOTH. Say hello to every Boother. Invite all voices in. Embrace diversity and the value of new perspectives.
STAY NIMBLE. The world is in flux. Let's adapt, reimagine and lean in to change.
BRING YOUR HEART. Bring empathy to our business. Create space for compassion and show care for teams, clients and the world.
FIND COMMON GROUND. Debate is healthy. Differing opinions unavoidable. Maintain respect and stay grounded in common goals.
LEAD WITH CLARITY. Share information transparently and have courageous conversations. Clarity leads to decisions and feedback leads to growth.
HONOR BOUNDARIES. Boundaries help us preserve what is sacred. Share yours and honor others.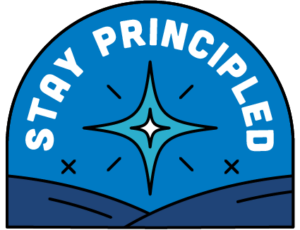 STAY PRINCIPLED. Remain steadfast in our commitment to do the right thing. Lead from a place of helping and healing people.
COMMIT TO INNOVATION. Embrace technology to create the future we want. Take responsibility for understanding the new and next.
CHAMPION EACH OTHER. Celebrate wins big and small. Support each other and our individual journeys.
NEVER STOP LEARNING. Be curious. Bring the outside in. Learn from mistakes. Commit to getting better everyday.
WE WIN TOGETHER. Work is thrilling. Work is challenging. Thriving teams run on accountability and a commitment to excellence and each other.
---