Beyond Covid: Keeping Disease Burden Front + Center
Elevating Urgency Around Global Health Needs
Objective:
The University of Washington's Institute for Health Metrics and Evaluation (IHME) measures global health problems to improve policy-making and save lives. And when the COVID-19 crisis hijacked the news cycle and mindshare of audiences around the world, our task was clear: break through the COVID-19 clutter and reach key decision makers with critical data around urgent global health needs.
Approach:
We launched the Global Burden of Disease study in an effort to motivate health policymakers in low- and middle-income countries to recognize and act upon health inequities and disease threats beyond COVID-19. Our launch approach was rooted in scientific rigor (publishing results in The Lancet), public health relevant (launched at the World Congress on Public Health), and a realistic understanding that a focus on any disease beyond COVID-19 would still have to be tied to the global pandemic in some way.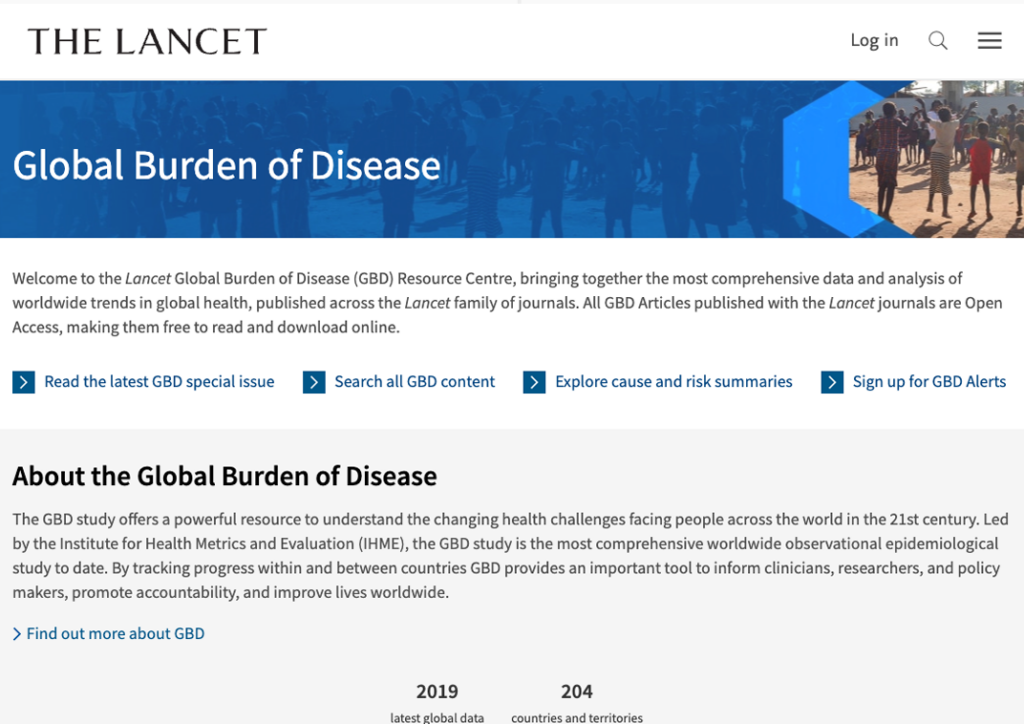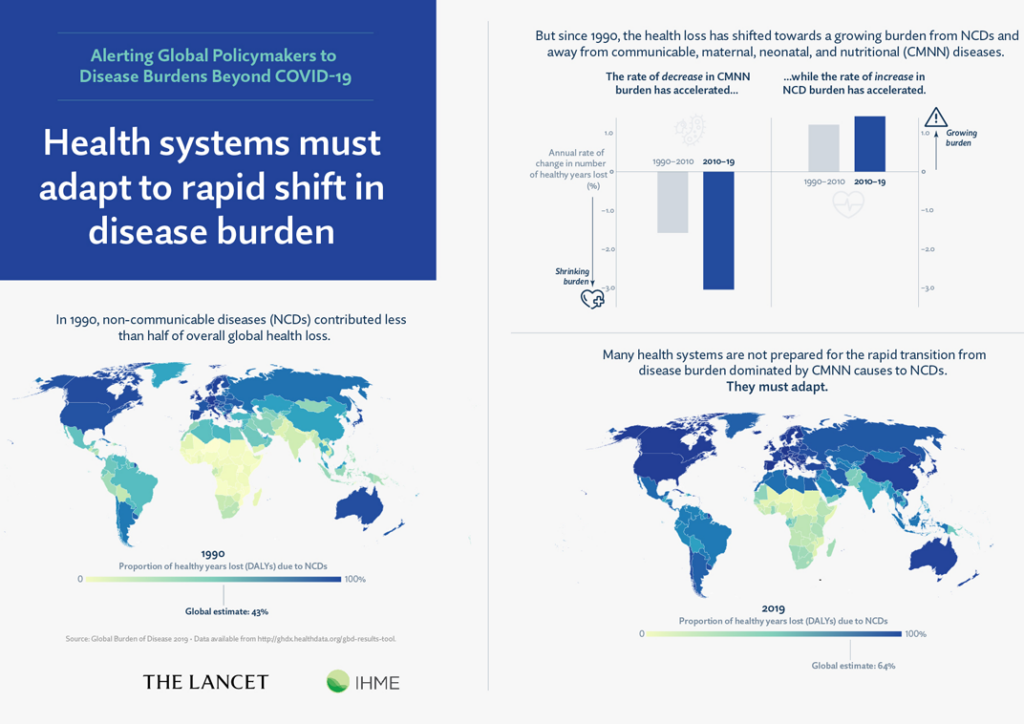 Impact:
We generated more than 100 top-tier media stories, many of which credited IHME for improving the health of the world's population by providing the best information on population health. Our data was leveraged almost immediately to drive policy change in key countries including Chile, Ghana, Pakistan and Poland. And our data was endorsed by the WHO's Director-General.