Summary
Motivate those most vulnerable to HIV in the US—Black gay and bisexual men and transgender women and Hispanic/Latinx communities, with empowering, sex-positive and stigma-busting messaging that built awareness of HIV prevention and encouraged them to speak with their partners and healthcare providers.
---
Insight
Stigma prevents candid HIV prevention conversation. Sexual health is a topic people will only talk about with people they trust.
---
Execution
The My HealthySexual Story campaign engaged minority, transgender and gay influencers and community organizations to shape "Healthysexual" content for sharing with most at-risk population segments through targeted paid and earned media.
Crafted message track to drive and engage traffic to Healthysexuals.com website
Produced custom video content with influencers for Instagram, Facebook, YouTube, Twitter, and local community organization channels to drive web traffic
Developed shareable content—e.g., GIFs and video clips—to drive web traffic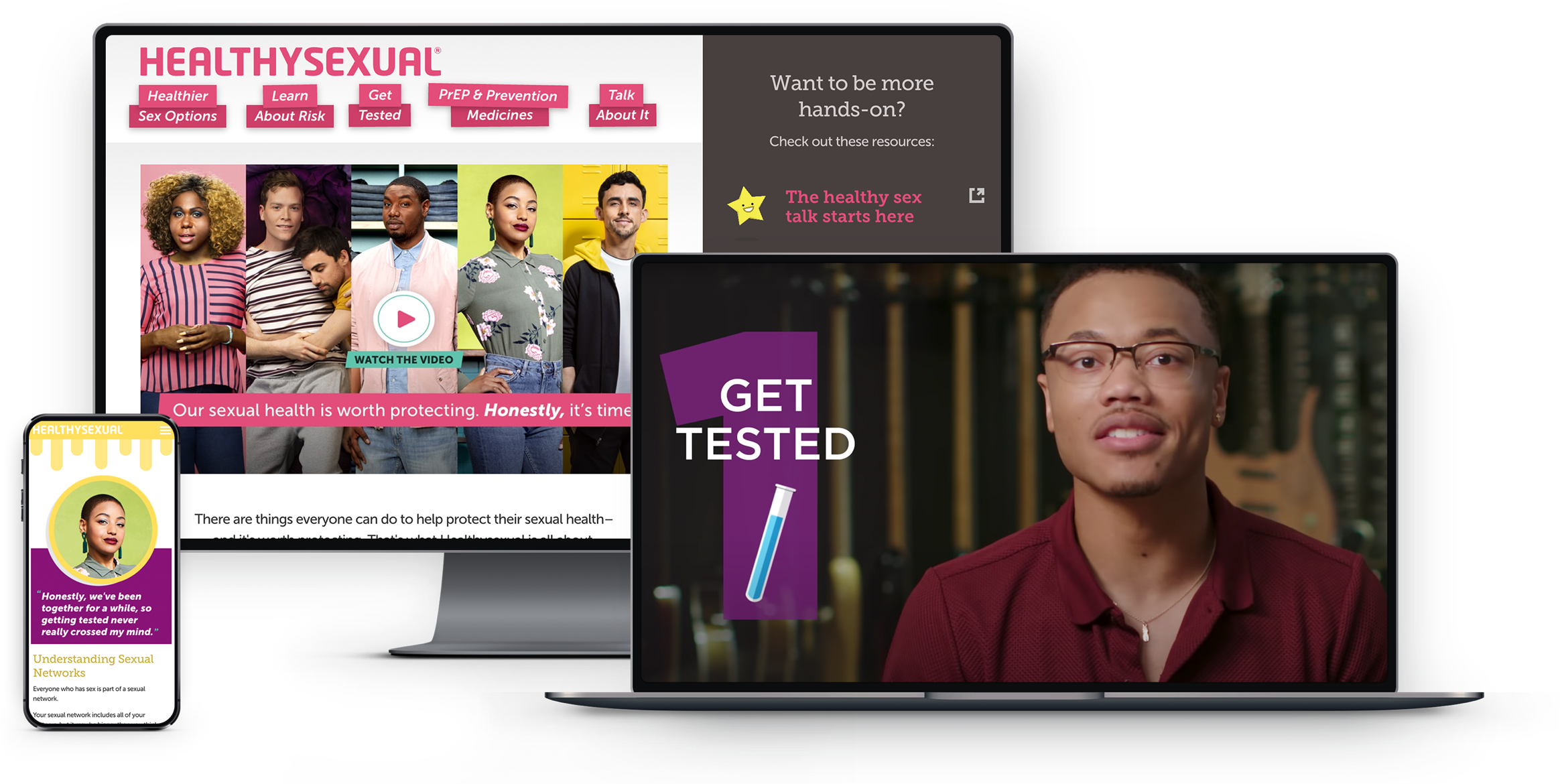 ---
Impact
Geo-targeted content

reached black gay/bisexual men, transgender women, Hispanic/Latinx communities
Videos/content

viewed 300,000+ times

among Southern, 18- to 34-year-old target audience
Campaign generated

outpouring of gratitude and praise.
---